BE THE BEST COACH YOU CAN BE
Join the learning community today
ANNUAL MEMBERSHIP AVAILABLE
Tools, tips and techniques for coaches (backed by science)!
For life and business coaches who want to stay up to date with the latest trends in positive psychology, coach with confidence, and secure the best outcomes for your clients – a Learn with Sue membership will be the most important tool in your kit.
Learn with Sue is an online membership like no other. Interact with the brightest minds in positive psychology who have dedicated years to identify the secrets of "what makes a good life" both personally and professionally. Access a library of resources, tools and tips to help you implement the science to help your clients achieve their goals.
Learn with Sue is hosted by Sue Langley, global leader in Positive Psychology, Neuroscience and Emotional Intelligence. Sue has spent many years studying the human brain and has an incredible ability to translate the science into practical ways you can enhance your life and the lives of those around you.
You only need to spend five minutes in a room with Sue Langley to feel motivated, inspired and energised. Just ask the countless individuals and workplaces Sue has helped transform throughout her career.
Sue's keynote speeches, TV Appearances and Courses have inspired people all over the world.
Join the Learn with Sue Community
An interactive membership like no other
Learn with Sue is an online, interactive membership that connects you with the brightest minds in positive psychology, neuroscience and emotional intelligence.
As a member, you can attend over 24 LIVE events each year. Interact with Sue and her globally esteemed peers who share how their research can enhance wellbeing.
You will have online access to a library of tools, anywhere and anytime, including research and book reviews, eBooks, articles, mindfulness exercises and so much more.

Ideal for life and business coaches
For life coaches who want to help their clients gain clarity, build confidence, find inner strength, increase energy, experience greater levels of happiness, better relationships and a zest for life.
For business coaches who want to help their clients develop their leadership skills, build high performing teams, manage their resilience and energy.
Learn with Sue will provide tools for life to help your clients achieve their goals and be the best they can be.
ENJOY ALL OF THESE BENEFITS AS A LEARN WITH SUE MEMBER

Join Sue live each month as she explores one area of positive psychology that can have a profound impact on your clients and their goal achievement. In these member-only events you will have the opportunity to ask questions, engage and interact with Sue throughout the session.

Join Sue live each month as she hosts world-leading experts in the fields of positive psychology, neuroscience and emotional intelligence and gleans their top tips for living a happy, healthy life. This is a rare opportunity to engage and ask questions throughout the event.
Through the members' Discussion Forum, you will have the chance to pose questions directly to Sue, giving you access to Sue's opinions, knowledge and expertise, online anytime, anywhere.

Gain instant access to expert interviews to assist in leadership such as Sue's 10-part series with Dr Martin Seligman, known as the "Founding Father of Positive Psychology" and author of the best-selling book Flourish, and Sue's interview with Dr Robert Biswas Diener as he shares his wisdom on the topic of coaching.
Sue's known for her ability to break down the research into practical steps you can apply with your clients. Here, Sue summarises the latest research, presents the findings and how it can be applied in both your personal and professional life.
Download eBooks on topics such as Positive Leadership Practices, 10 Brain-Friendly Habits and How to Lead with the Brain at Work. Plus, access a range of tools to use with your clients, such as MSCEIT tips for identifying strengths, mindfulness practices, questionnaires, VIA posters and more.
These short sharp snippets will help you build a bunch of tips and tools you can apply to build confidence and self-esteem. Examples include using and understanding emotions, building and valuing strengths, resilience, stress and burnout. Plus, more added every month based on topics you'd like to see!
Learn anytime, anywhere with the online learning series. Explore topics that are valuable to your coaching practice such as An Introduction to Emotional Intelligence (5-part series), Positive Leadership in Practice (5-part series), Neuroscience of Happiness (5-part series) plus more.
A small investment in your wellbeing with big impact
To gain these insights from a positive psychology course or multiple therapy sessions can cost in the thousands. You can get access to events, tools, tips, techniques and more for just over $7 per week, $380 paid annually.
$380 AUD/yr
Monthly LIVE "Learn with Sue" Events
Monthly LIVE "In Conversation" Events
Ask Sue QnA Forum
Monthly Discussion Groups
Expert Interviews Video Library
Science Tips and Tools
Research Reviews
Practical Tools – ebooks, cards and more
Mindfulness Exercises
Online Learning Series
Corporate / Enterprise Options
Many organisations have provided access to Learn with Sue for their team members to help support workplace wellbeing and performance. Contact the Learn with Sue team for our rates for 100 or more members.
We want you to make the most of the investment you've made in your wellbeing.
If, for any reason, the Learn with Sue Membership isn't matching your needs, we will provide a no-questions asked money back guarantee within the first 7 days of joining. 
I'm absolutely speechless as this has been an amazing experience. I cannot express the gratitude I have – thank you for your amazing inspirational work.
Some of the LIVE "In Conversation" Events coming soon
Join Learn with Sue to interact with some of the brightest minds in positive psychology.
There has never been a better time to learn tools, tips and techniques to enhance your life (backed by science)!
Join Learn with Sue today.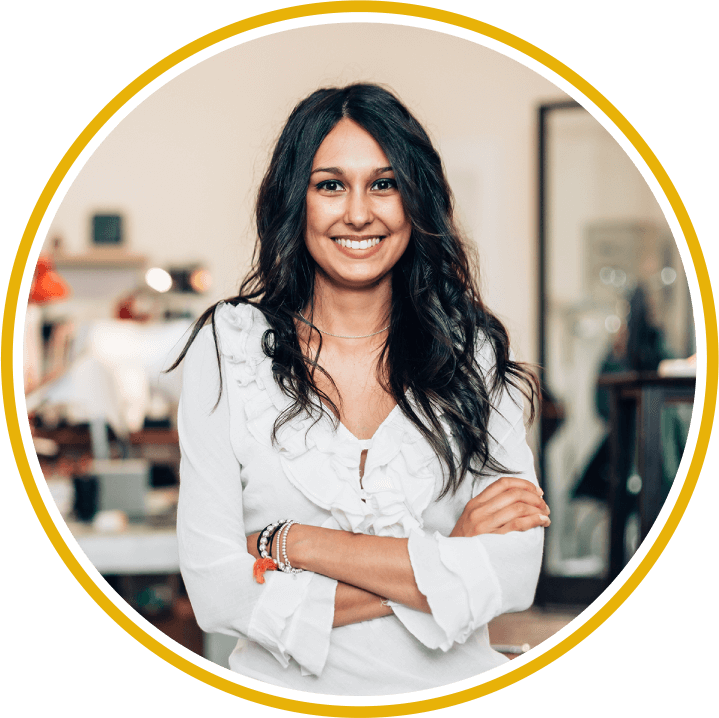 I can easily say, Sue is one of the best trainers I have ever seen; she is a subject matter expert, dedicated, inspiring, engaging and humorous.
Sue is delighted to bring you the latest tools, tips, techniques, news and research (backed by science) to help you enhance your life and be the best you can be!